Have you ever had Vietnamese and Mexican fusion food in Vancouver?
I didn't know such cuisine existed until I stumbled upon VietMex in downtown Vancouver.
VietMex–formerly Saigon Venture restaurant–is located on Burrard Street between Drake and Pacific Street, just before you get onto the Burrad Street Bridge. I read on Yelp that the former owner sold the restaurant, but she still works in the kitchen.
From their website, they write "Vietmex Cuisine is your destination for Vietnamese and Mexican Cuisine. Located in downtown Vancouver, we offer a delicious fusion of Vietnamese meets Mexican dishes".
The Menu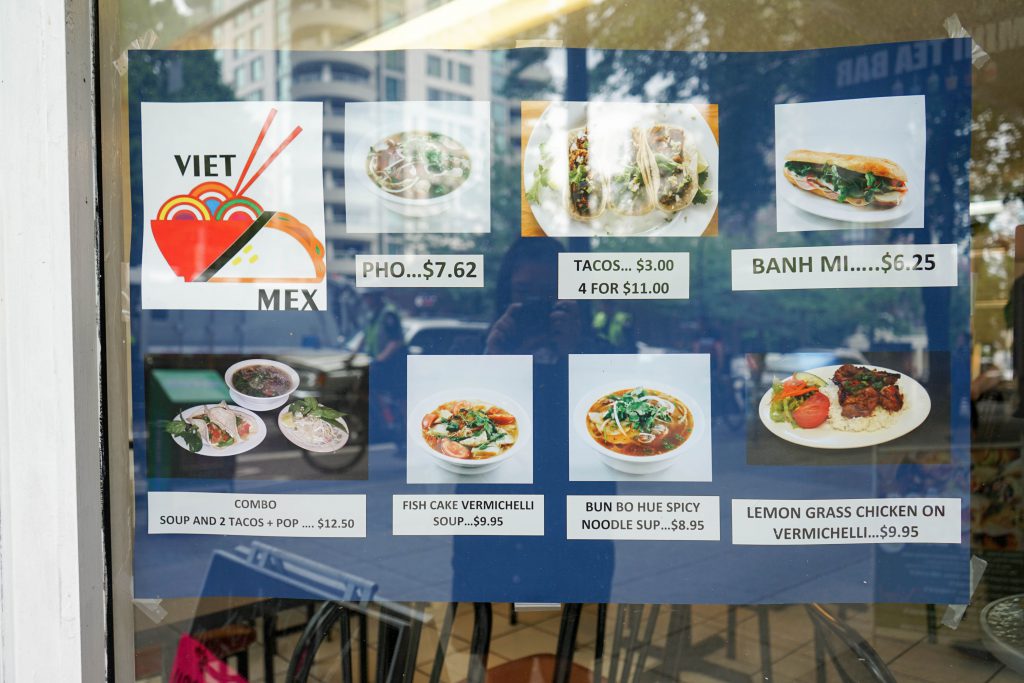 They serve standard Vietnamese restaurant offerings including pho, banh mi, rice and vermicelli dishes. They have a combo that comes with a soup, 2 tacos and a pop for $12.50.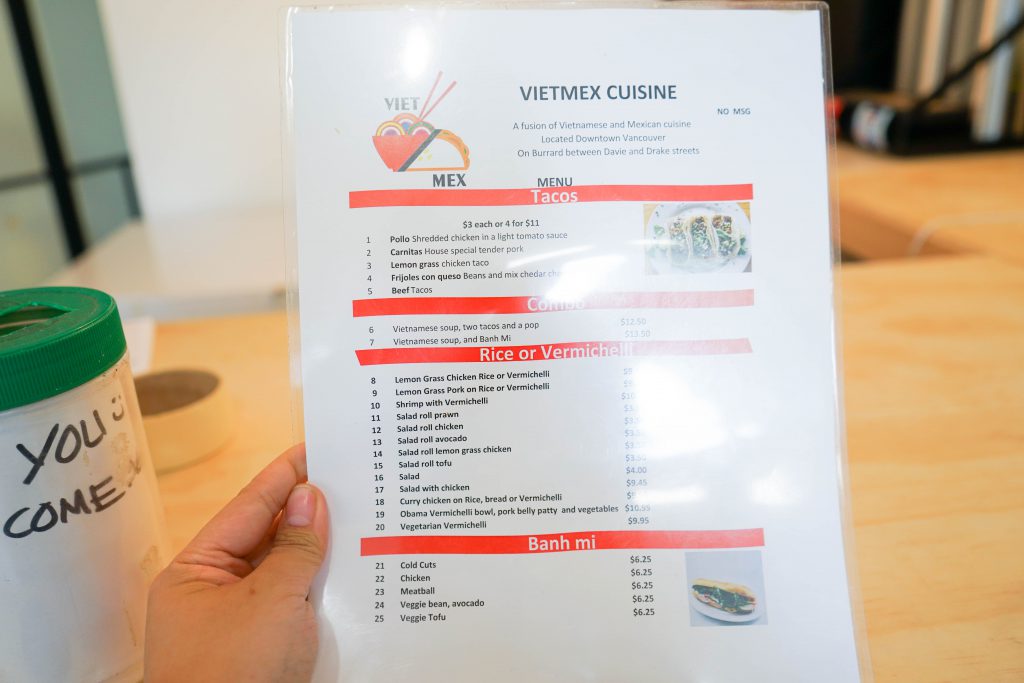 Their Mexican offerings are limited to just tacos. They have five kinds: pollo, carnitas, lemongrass chicken, beans and cheese, and beef.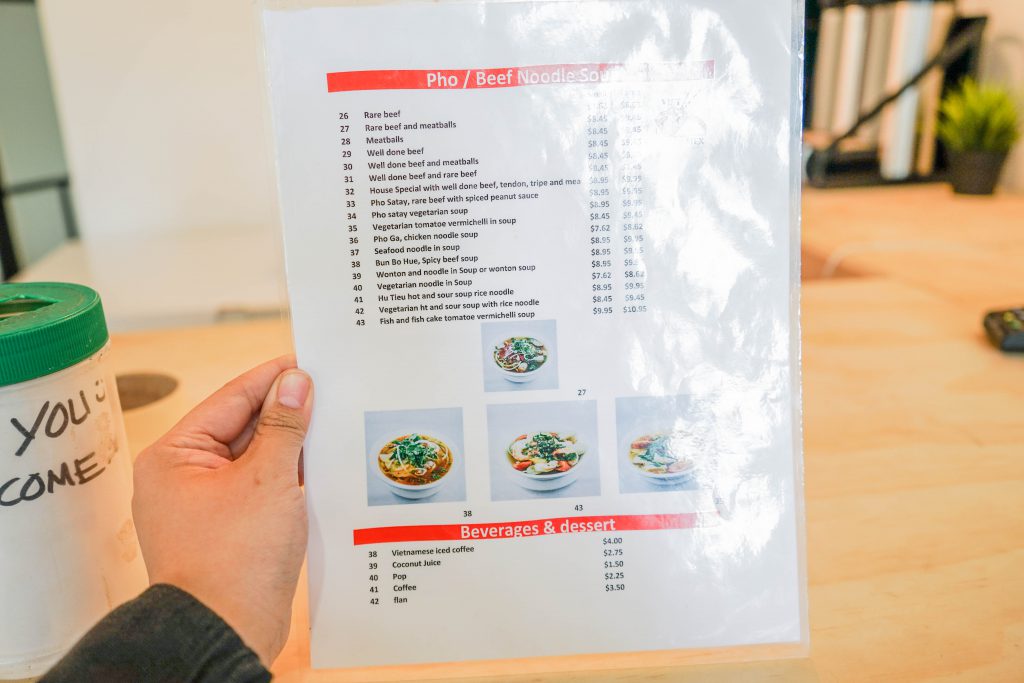 They have a good selection of noodle soup including the vegetarian and seafood options.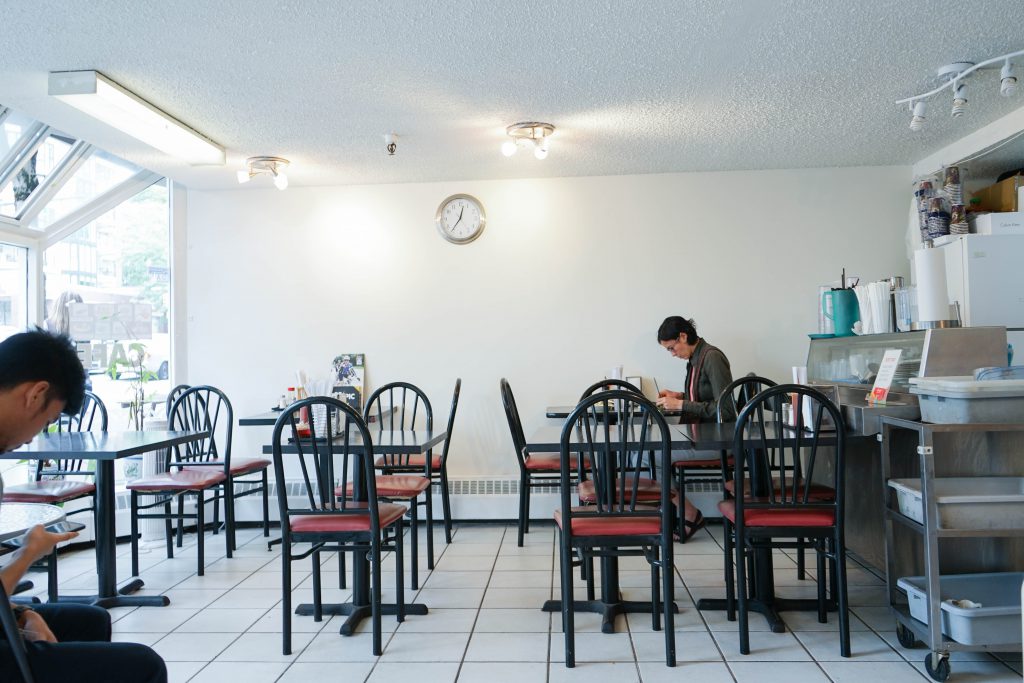 They also renovated their interior. It is much brighter and cleaner looking than before.
Continue reading to see what I ordered!
The Food
I decided to get take-out from VietMex and ordered the lemongrass chicken salad and a lemongrass chicken taco and a carnitas taco.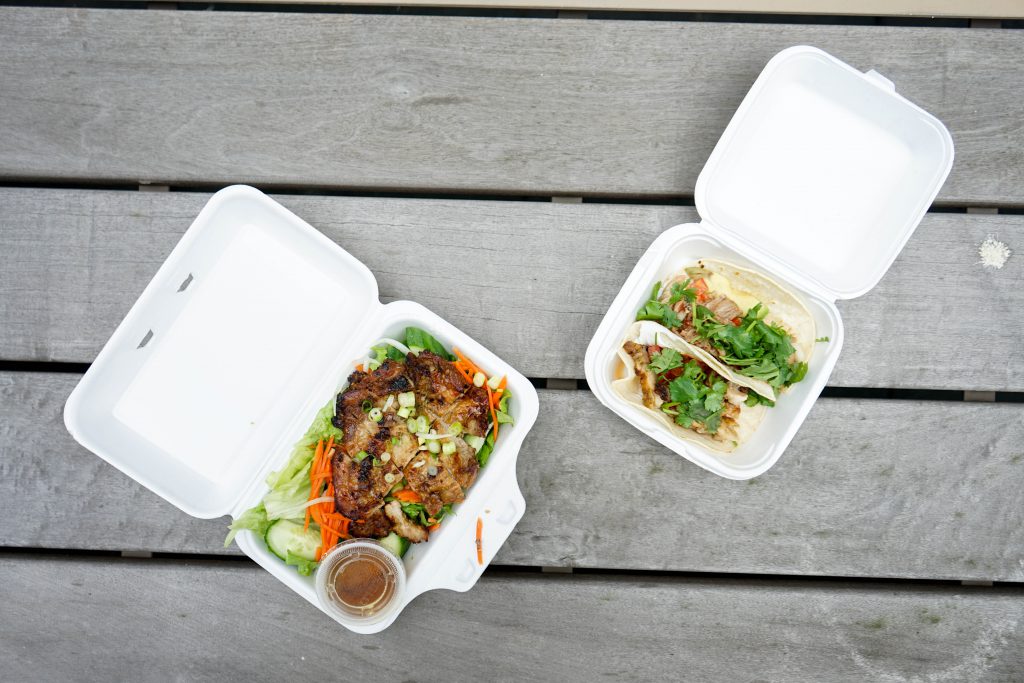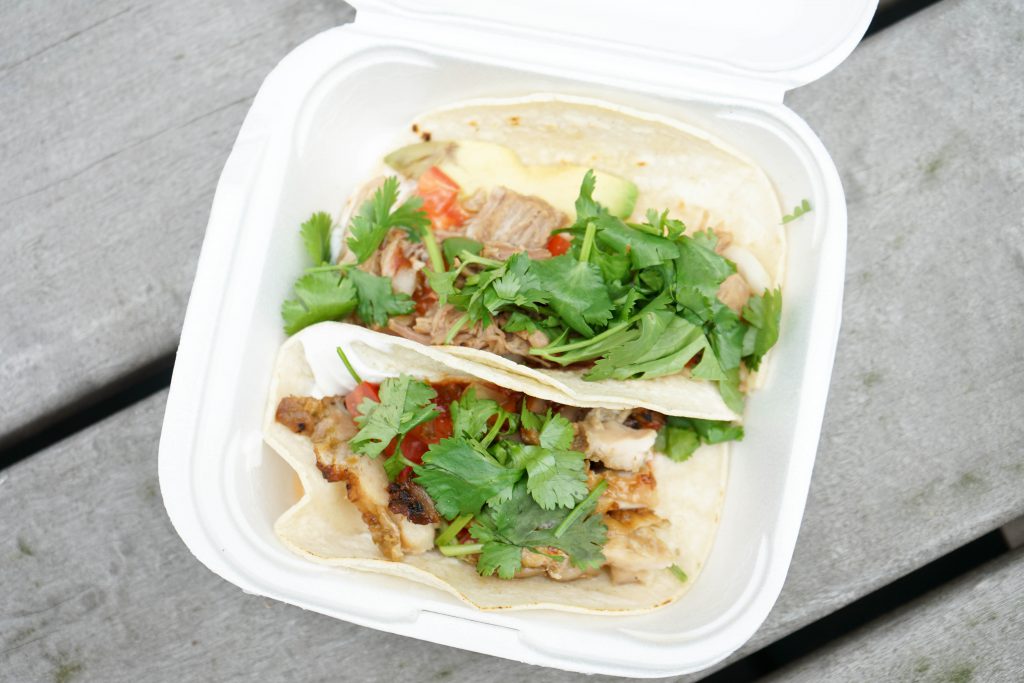 The tacos come with sour cream, salsa, cilantro, avocado and served on a corn tortilla.
I thought the flavours of the taco were quite nice. There was too much sour cream in the tacos for my liking but I liked the addition of avocado. The lemongrass chicken worked well with all the ingredients in the taco.
The tacos come with a lot of cilantro– too much for some people but I love cilantro so I thought it was a good amount.
The lemongrass chicken salad was average. The chicken was a bit dry but it had a good lemongrass flavour.
Final Thoughts
Overall, VietMex is a good place in the downtown area if you are craving Vietnamese food and tacos at the same time. Vietnamese and Mexican cuisine are two cuisines that you don't see combined very often, so I think this place is worth checking out.
There are better and more authentic taco places nearby (like Sombreros), but VietMexs taco's aren't trying to be authentic. I thought the tacos were good for a place that mainly serves Vietnamese food.