La Forêt Bakery and Coffee is located in Burnaby near Metrotown, serving up espresso drinks, pastries, waffles, brunch and more. The decor can be described as airy, industrial-chic and filled with plants.
Back in January I finally made my way to La Forêt after seeing so many Instagram posts on it.
The decor at La Forêt is simply amazing. The general layout of the place is inviting and I like how the plants and lighting fixtures give the place character. It's a great space to study or to catch up with friends.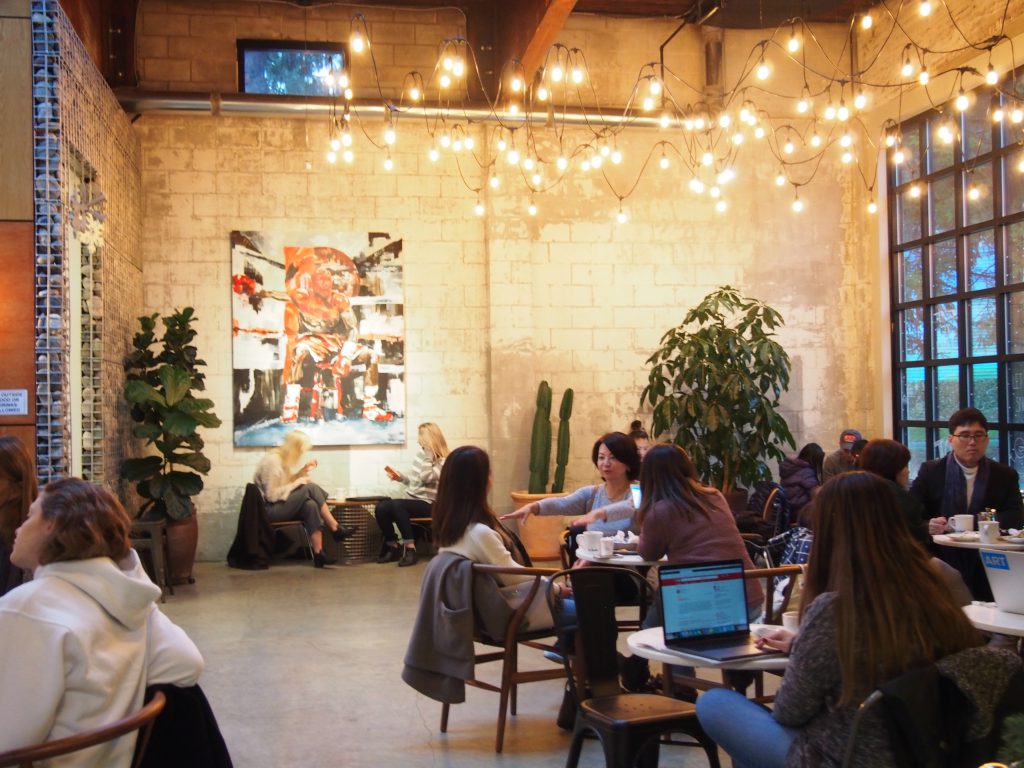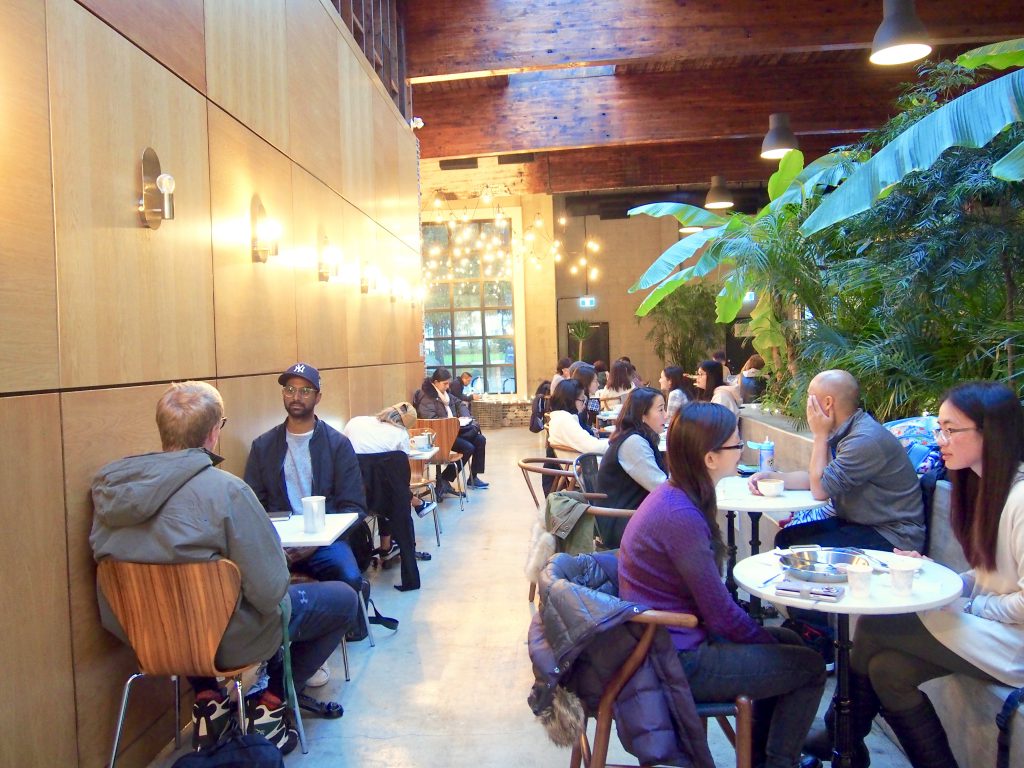 Read more to find out what we ordered!
The Food at La Forêt Bakery & Coffee
La Forét's menu is quite extensive, offering coffee and tea beverages, smoothies, Korean shaved ice, breakfast and brunch items, sandwiches and panini's, soups and waffles.
They had a case full of desserts, filled with roll cakes, parfaits, matcha and regular Tiramisu, cakes and macarons.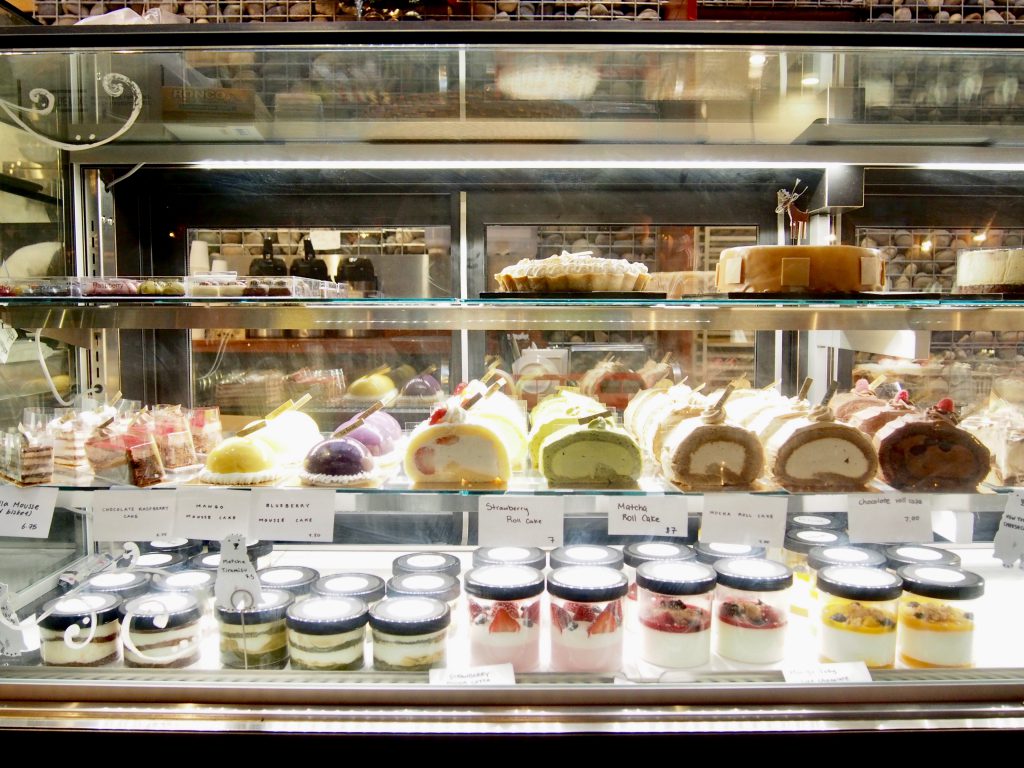 With all the choices, I had a hard time deciding what to get. I ended up ordering a matcha latte, the bulgolgi brunch platter and an earl grey canele. My friend Chelse also got the bulgolgi brunch platter and a chai latte.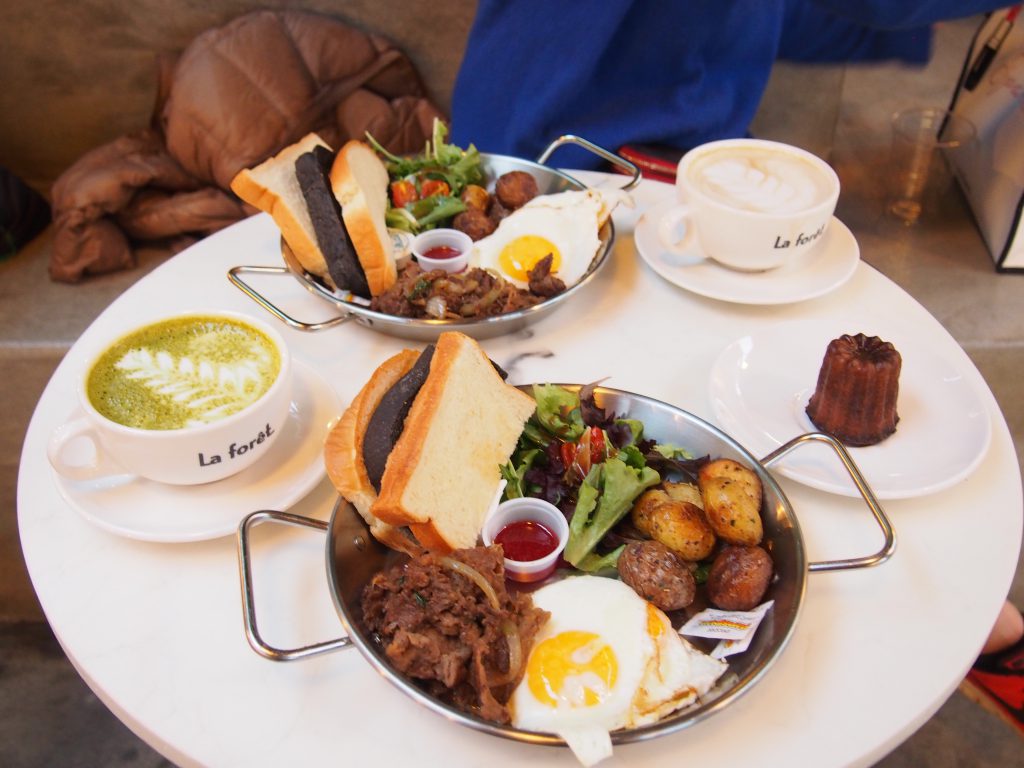 Overall I enjoyed the bulgolgi brunch platter. The bulgolgi meat had a good mixture of sweet and salty flavours. The matcha latte was a bit sweet for my liking, so I'd recommend getting it less sweet if you like your matcha strong like me.
I'll definitely be back to try more of their menu items!
Thanks for reading!