Cafe De L'orangerie is a friendly cafe nestled in Vancouver's Marpole area that serves Japanese-style French food. Their menu is made up of popular Japanese dishes such as chicken karaage, spicy tuna sashimi and Japanese curry in addition to Japanese fusion dishes such as Hayashi rice and Doria. They also serve classic coffee, espresso and tea based drinks you would find in a cafe and delicious looking desserts. Cafe De L'orangerie's menu reminds me Marulilu Cafe's menu and I really enjoy this style of Japanese fusion cuisine.
This place has been on my list of places to try out for a while, so I already knew what I wanted before I even got to the restaurant. Find out what we ordered below!
What We Ordered at Cafe De L'orangerie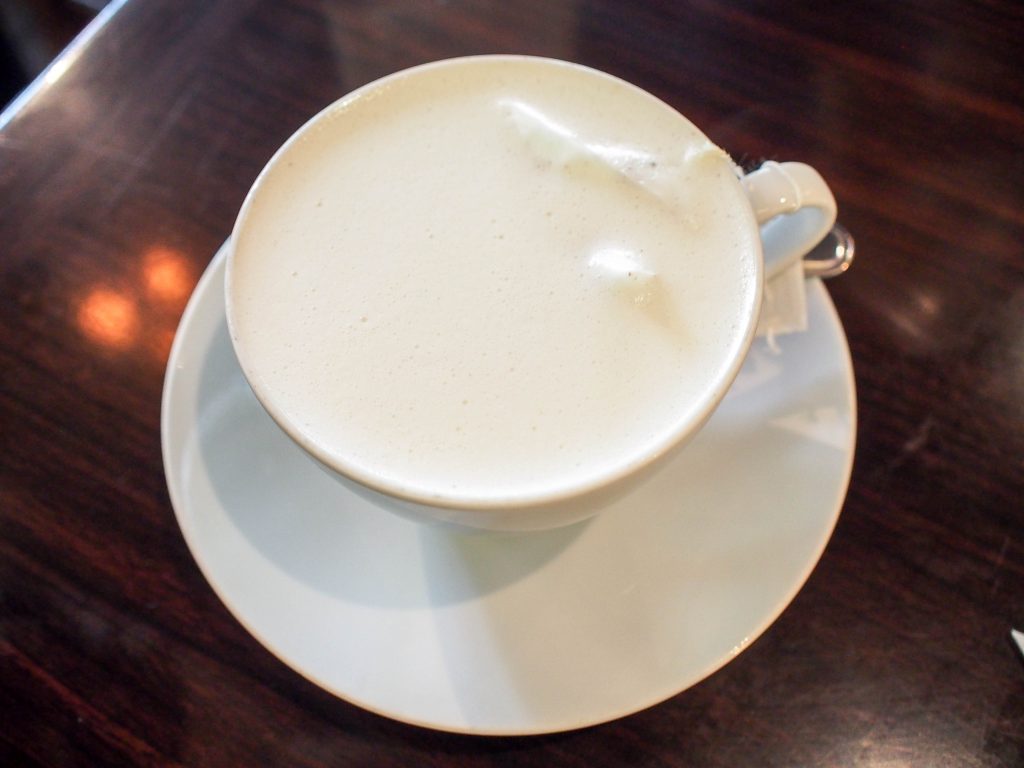 I started my meal with one of my favourite drinks to order at a cafe: a London Fog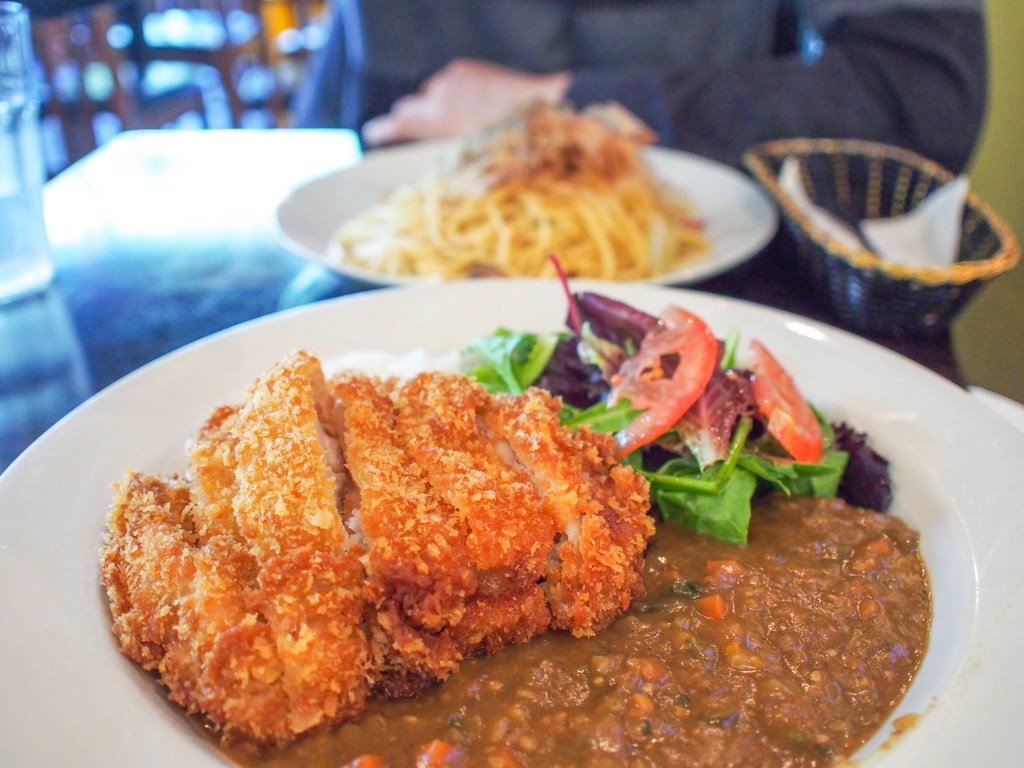 I ordered the curry rice with chicken cutlet, served with rice and salad. I loved the addition of vegetables in the curry– it gave it a nice flavour and texture. The chicken cutlet was cooked perfectly; crunchy on the outside and moist on the inside and went really well with the curry,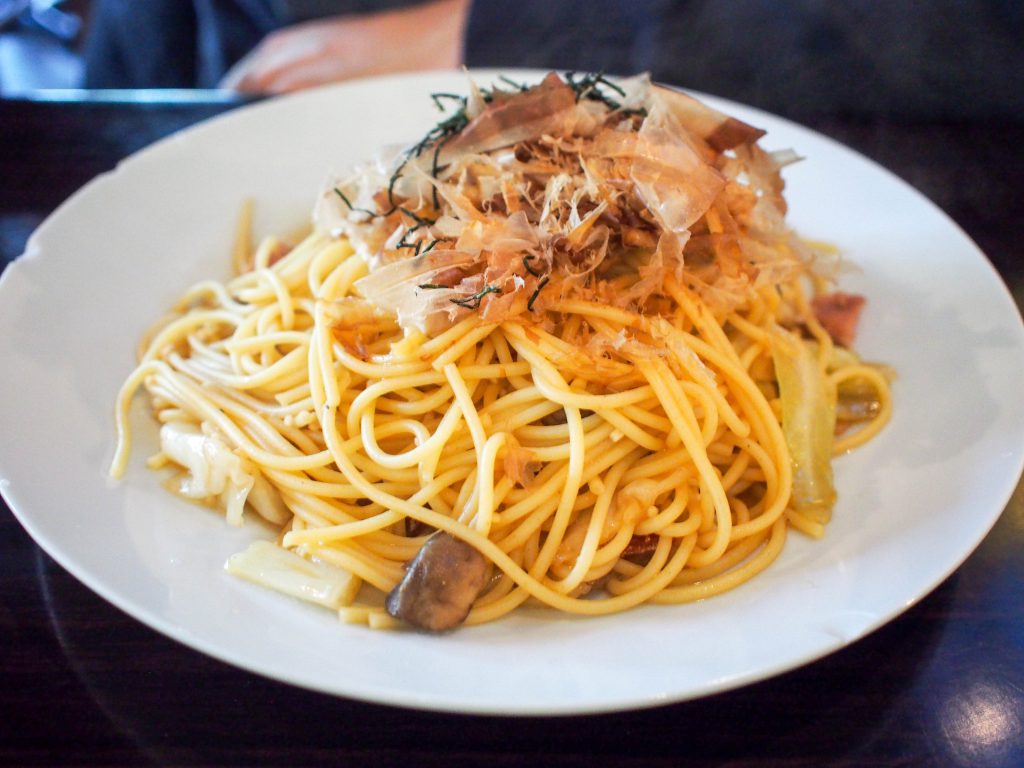 Lastly, we ordered the wafu style spaghetti– Bacon, mushroom, garlic and cabbage topped with bonito flakes and seaweed– one of the many Japanese fusion dishes. If you like the taste of bonito flakes and tuna, you'll enjoy this dish. The other flavours such as the bacon, mushroom and garlic complimented the bonito flavour well.
Overall, we enjoyed the food and friendly service at Cafe de L'Orangerie. I'm hoping to make a return visit to try some of their dessert items and other Japanese fusion dishes.
Website: http://cafedelorangerie.ca/
Thanks for reading!