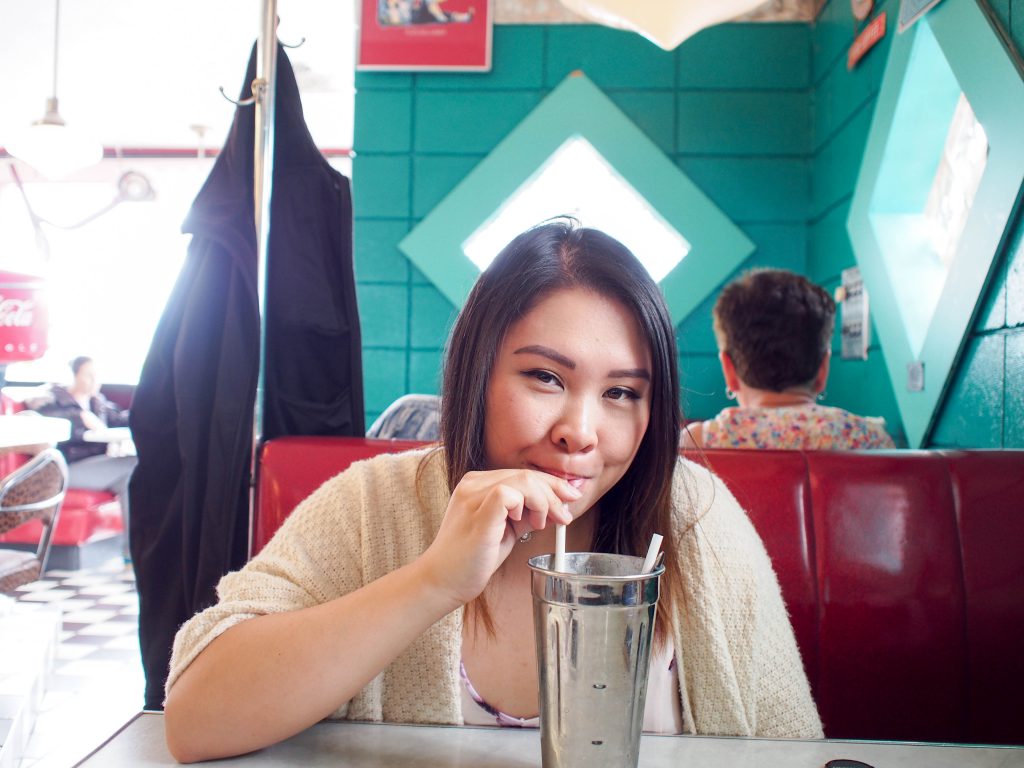 Bobby Sox 50's Diner is a retro-style diner in Maple Ridge. I love the retro decor at Bobby Sox's; the leopard printed chairs, red upholstered booth seats, and diner memorabilia gives it an eclectic 50's vibe.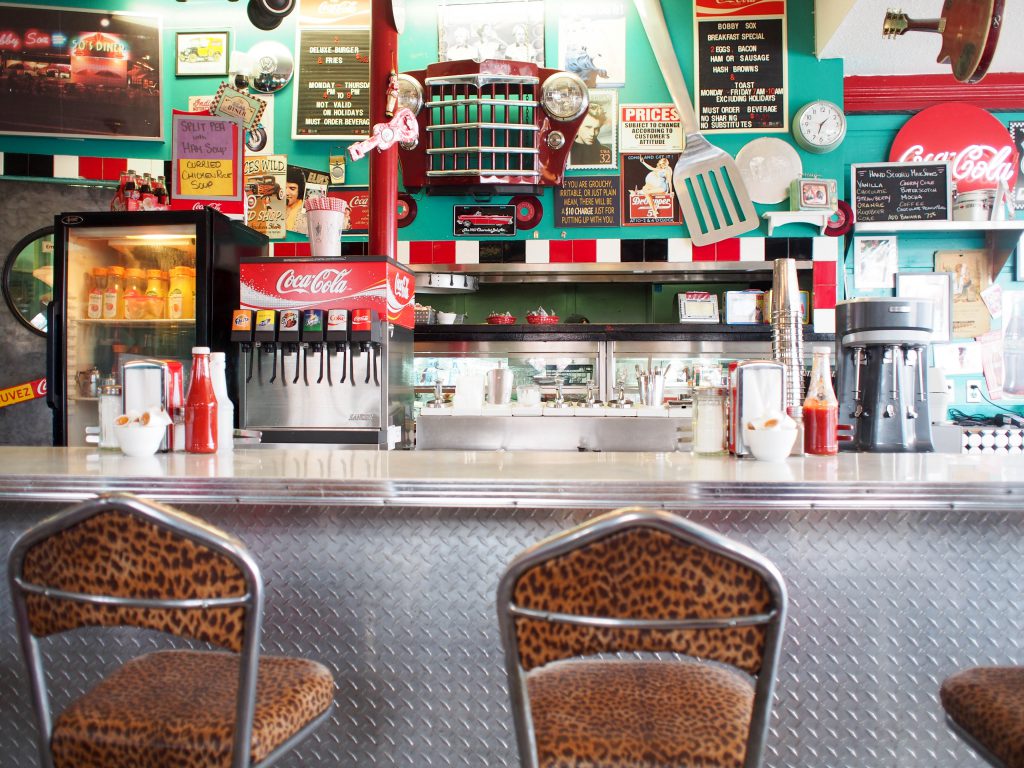 I rarely go to Maple Ridge but I stumbled upon this place on my way to the Tulip Festival in Abbotsford. I have a soft spot for diners because my first job was waitressing at my uncle's diner, so naturally I wanted to try Bobby Sox 50's diner.
Click through to see what we ordered!
What we ordered at Bobby Sox 50's Diner in Maple Ridge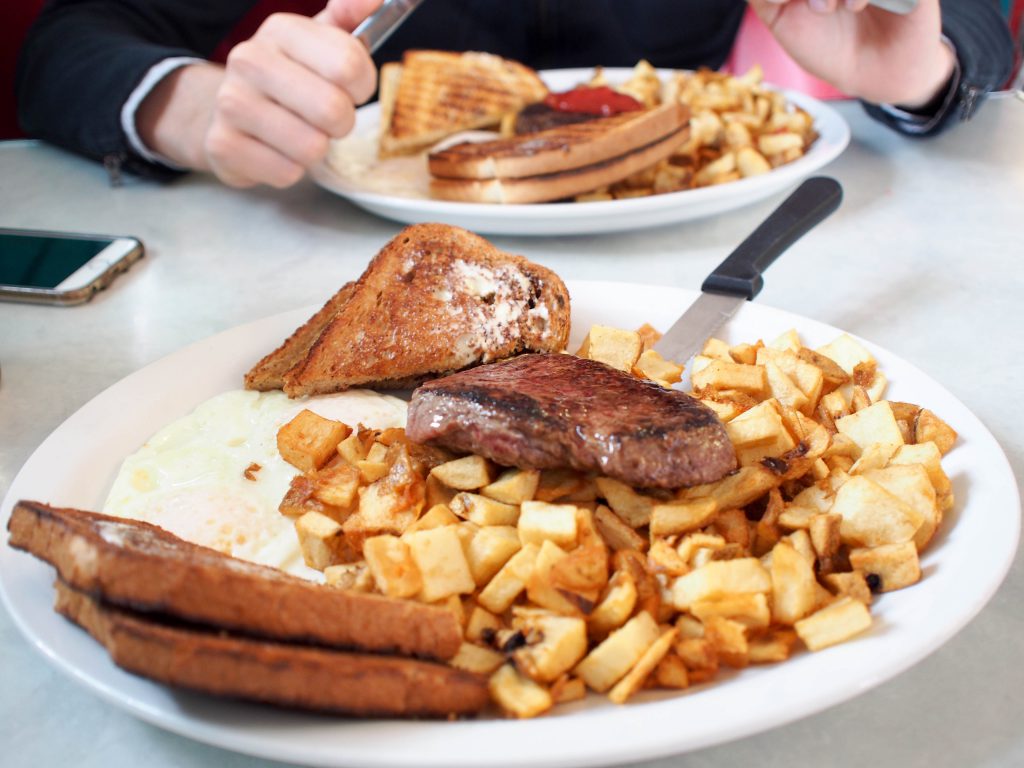 Their menu is made up of the classic diner items including home cooked breakfast, 50's style sandwiches and blue plates specials. We started with a vanilla milkshake to share (pictured in the first photo) and it was refreshing on a hot sunny day.
After browsing the menu, we decided on two dishes from the home cooked breakfast section. We got the all day breakfast with a hamburger patty and steak & eggs. The breakfast was pretty standard; it had a big portion of hashbrown potatoes but my steak was a bit overcooked.
Overall, I would recommend Bobby Sox 50's Diner if you're looking for a spot for a casual fun date or a place to hang out with your friends in Maple Ridge.
Thanks for reading!