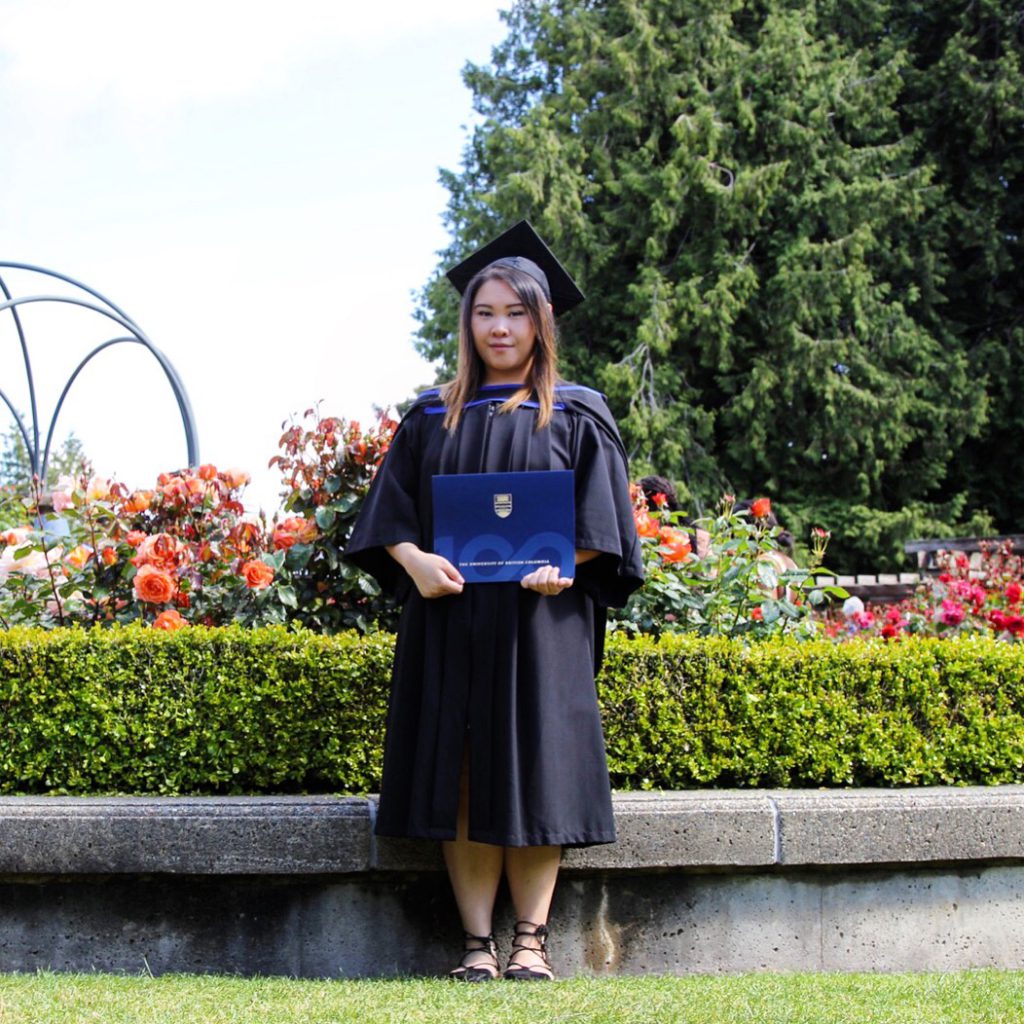 It's been almost exactly a year since I've graduated with my Bachelor of Arts from UBC and although sometimes I miss being a student, I don't miss things like the nights pulling all-nighters, being broke and elevated levels of stress. What I miss the most is seeing my friends on campus and the social activities on campus.
UBC was a time of new experiences and self-learning for me. I was really shy when I first entered university, so I decided to join a sorority in my third year and my experience in a sorority really helped me with my shyness. Although I'm now working towards a field unrelated to what I majored in, I had a great time in university and met the most amazing people.
Here are 15 things learned a year after graduating university:
A lot of people don't actually work in the field they majored in.
University doesn't prepare you for the workforce unless you seek out opportunities yourself.
Networking is really important and I wish I would have done more of it while I was still in school.
People change and friendships change.
Having a degree is not enough. Employers look for experience and skills with proven results in addition to a degree.
People will tell you that an Arts degree is useless but don't understand the sweat, tears, late nights of studying and breakdowns that went into being able to graduate.
University is the only time where it's acceptable to get drunk on a Wednesday night and go to class/work hungover.
Dating in university VS dating post-university is quite different.
Some things like haircuts become more expensive because I don't get a student discount anymore.
Everything that I thought was cool when I was in University (like frat boys and frat parties) are actually really trivial.
Money becomes a more common theme and topics such as if I will be able to afford to live in Vancouver, how many years should I wait to purchase a new car, should I move out or continue living at home to save money, etc.
Don't stay in a toxic work environment just because I need the money.
Maintaining friendships with friends who are still in university gets a lot harder because I am not on campus anymore.
From my experience working in offices, people drink a lot of coffee (and I thought students drank a lot of coffee).
It's okay not to have my life figured out once I've graduated university because there is so much more growing and learning to do.
I'd like to end this post with a quote written on the walls of my practicum placement, "Your future is whatever you make it. So make it a good one" -Dr. Emmet Brown.